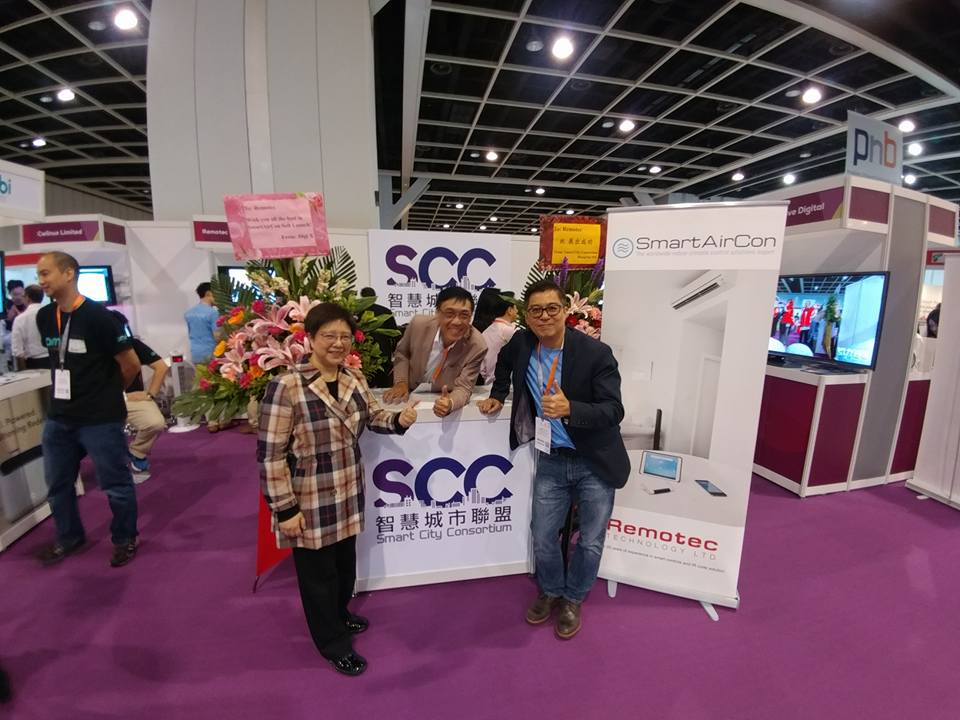 Smart IoT HK – CloudExpoAsia – SmartAirCon soft-launch event
At the recent CloudExpoAsia event held in Hong Kong, we were invited to showcase our new IoT products as an infrared remote controller solution provider at the event's bespoke Smart IoT HK pavallion. We were hosted together with the Smart City Consortium in Hong Kong, the same organisation for which we support. We have therefore conveniently named this event as our soft-launch as our mass production of the products and plans to support our resellers and distribution partner started to roll out. Many of the VIPs and partners have visited our booth to congratulate us.
Our SmartAirCon makes use of our very own data services RemoteBLE cloud-based code library – something we developed to serve many IoT and Smart products out there. We have effectively serve more than approximately 35-45% of the known IoT products that targeted at Wi-Fi to IR, and based on this experience.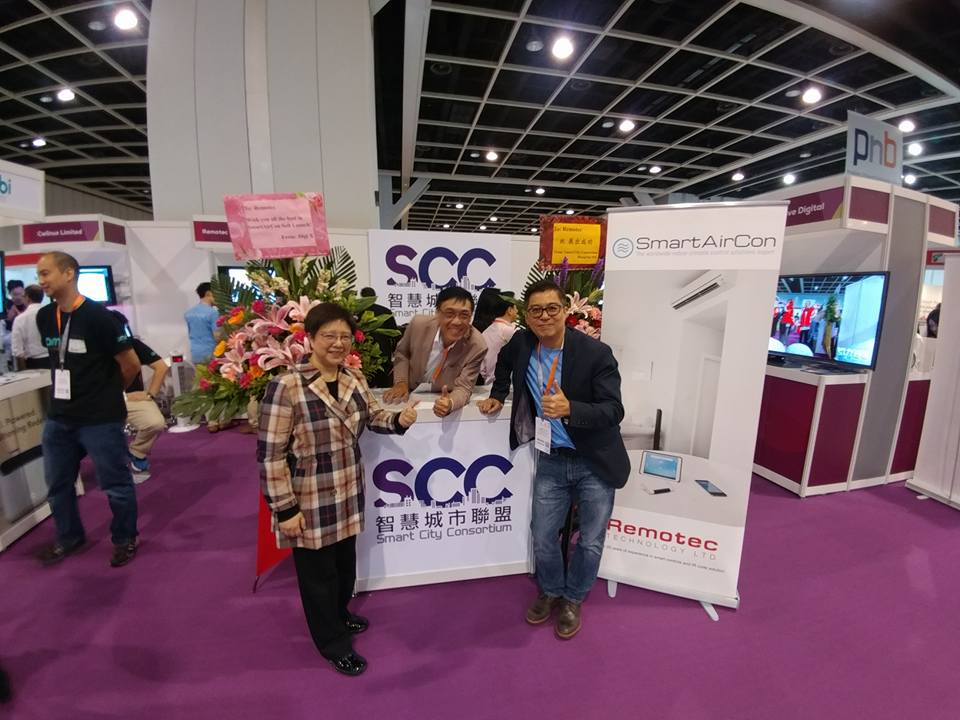 Dr. Winnie Tang Chairman of SCC (left), Emil Chan, Chairman of FinTech Committee at SCC (middle), Daniel Chun, our General Manager and inventor of SmartAirCon also chairman of Research & Blueprint Committee at SCC (right)
#SmartAirCon #RemoteBLE #Infrared #IoT #SmartHome #SmartCities